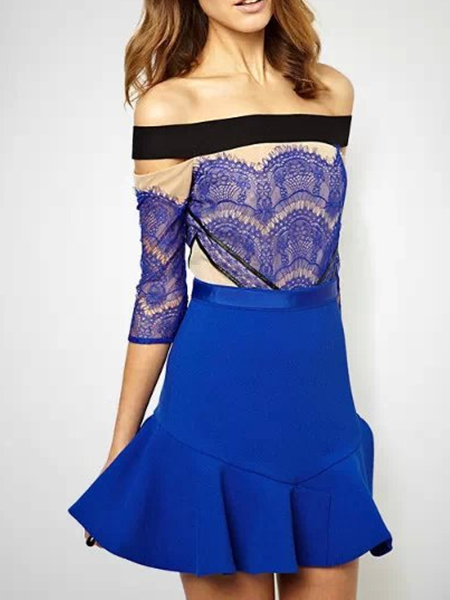 If you want to get that sexy and glamorous look for that casual evening out with your friends or with your boyfriend, then this DRESS is perfect for you! It has a very unique style and design that suits ladies who are chic and fashionable and very trendy. It doesn't need to be paired with layers and layers of jewelries because it is already very beautiful in itself. Just do a pair of sleek high heels, a pair of studded sparkly earrings, and a dainty necklace, and you are already good to go.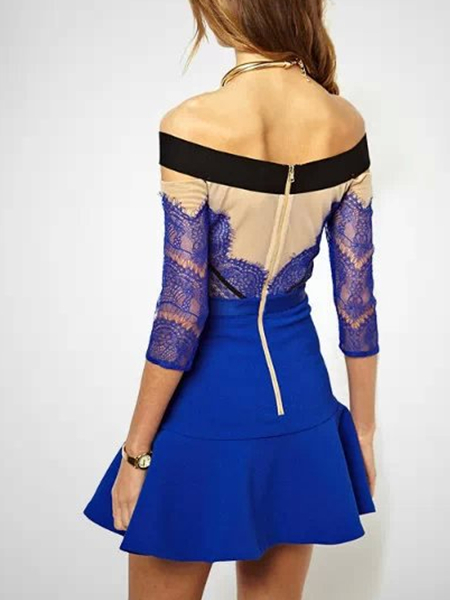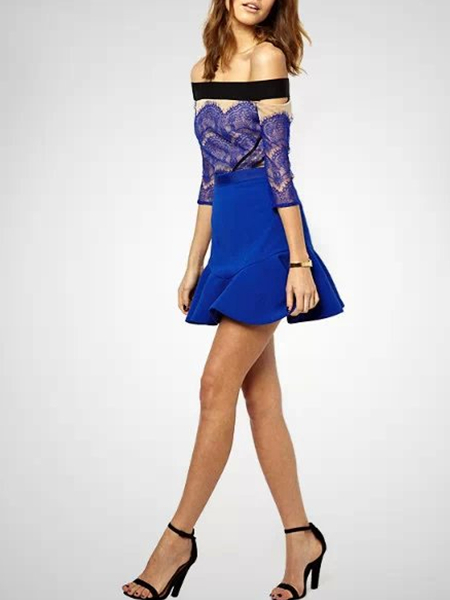 I really like the off shoulder style of this dress and the combination of the Beige and Blue color. It's skirt has pleats at the very bottom of it which makes this dress look very fashion-forward. It's lace sleeve plus the lace details on the top are also very chic and unique. The overall aesthetics of this dress is really amazing. Its fabric is made of polyester which is less prone to creasing and comfortable as well. It's currently available in the sizes S M L.
Not only is this dress very pleasing to the wear and eyes, it's also very pleasing with the price. It's currently priced amazingly at PHP784 (88%) which originally cost PHP6416. You get to save as much as PHP5632! Its quality is very great considering the price that you pay for it.
Shopping online is very easy with PayPal because you're assured that you get 100% safe transaction. You also get to have fast delivery with Express Shipping within just a matter of 3-5 days! Free coupon code discounts are also offered to those who are subscribed to the website.
You can also browse through more options and dress selections with great big discounts just by clicking on this LINK.
SHOP AND SUBSCRIBE RIGHT AWAY!
Source:
https://hannapoleng.wordpress.com/2015/12/07/get-that-sexy-and-glamourous-look-with-this-blue-lace-off-shoulder-dress/